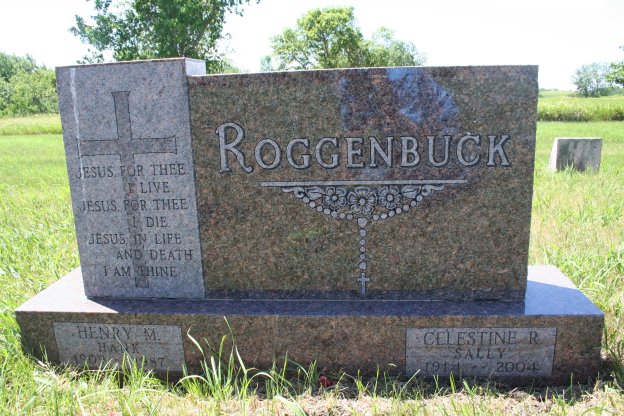 Added more childen to Frank and Julia according census from 1930
After long discussions via "e-mailing" and exchanging arguments, we believe that John (Andreas) Roggenbuck born in 1859 in Flötenstein, is one of the sons of Joseph II Roggenbuck and Maria Schnase. On his gravestone the year of birth is possibly wrong. It shows the year of 1854. In census data from 1895/1900/1905/1910/1920 his birth date is only correct in 1920!!
Thanks to Leon and Cindy.
Picture of John (2) Roggenbuck Family
Robert Stoplmann and Pauline Roggenbuck
Photo of the Rosen Cornet Band 1910
Added William T. Roggenbuck.
Added more details to Frank and Julia branch
More children and grand children added to John and Theresa branch. Thanks to Theresa!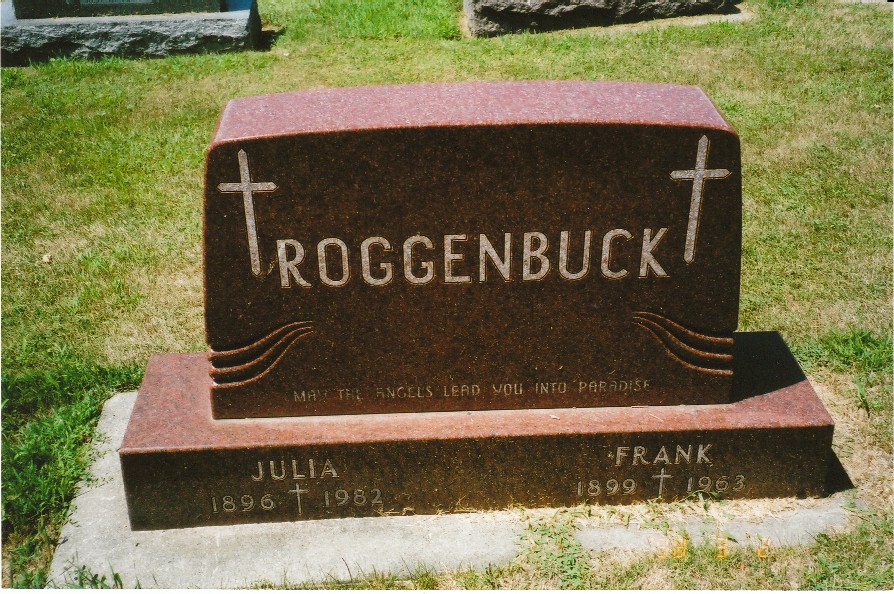 Added photo of the headstone of John Roggenbuck and his wife Theresa. Added also headstone for Frank and Julia Roggenbuck. Cemetary in Rosen/MN.
Added children and grand children to Neil + Debbie
Added children to Bernard and Mildred
Added wife and child to Kyle, Children Jesse
added detail Dennis Henry
added details Orlea
added details Stephen
New details John and Theresa branch

added more grand children to Ralph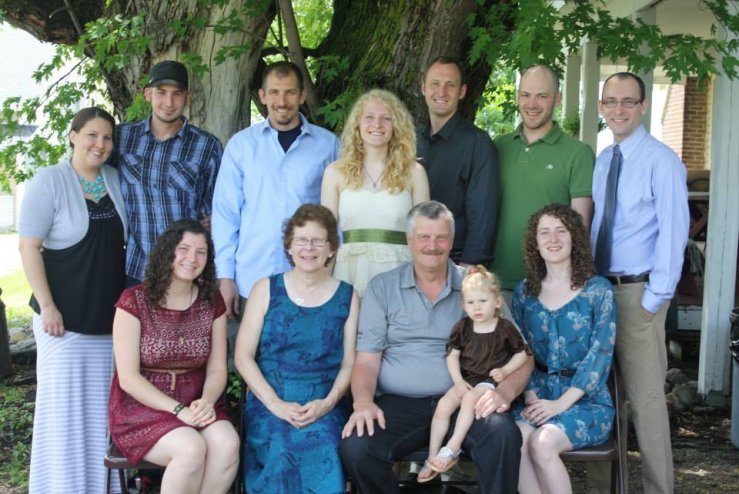 Gerald_Bryce Roggenbuck family
from left to right: standing Kim, John, Paul, Jacinta, James, Luke, Matt
sitting Mary, Monica, Gerald, Quinb, Tanja
---


---
Copyright© 1996-2018 Jonny Roggenbuck
Created 05-02-1999
Last revision 16-03-2018