John A. Roggenbuck Family
Picture was taken around 1911 at the family farm in Laq Qui Parle County, Minnesota.
Left to right standing: August Bernhard, Wilhelm Joseph und Frank Hermann. Front row left to right: Leo, Theresa (Nitz), Berhard Carrol, John Roggenbuck and Henry Martin between his knees.
Change 23.10.06 Order of first names corrected.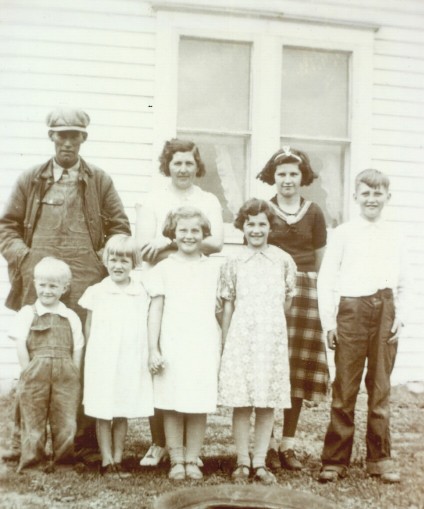 Frank Roggenbuck family in about 1937. From left to right back row: Frank, Julia, Irene, Ralph; front row: Bryce, Harriet, Ellen, Jane.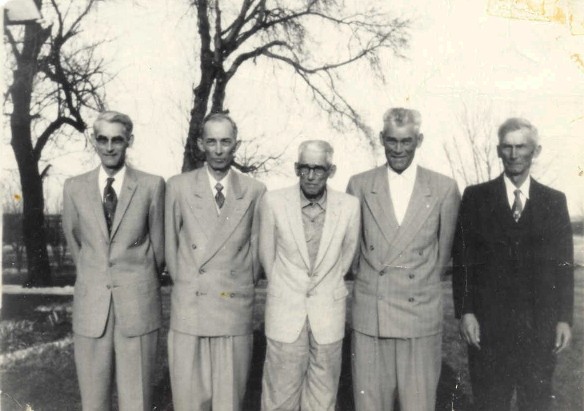 left to right: Hank, Ben, Gust, Frank and Bill.
back to John Roggenbuck family page
---


---
Copyright© 1996-2009 Jonny Roggenbuck
Created 19-08-2006
Last revision 29-08-2009