Joseph II Roggenbuck Farm in Pothaken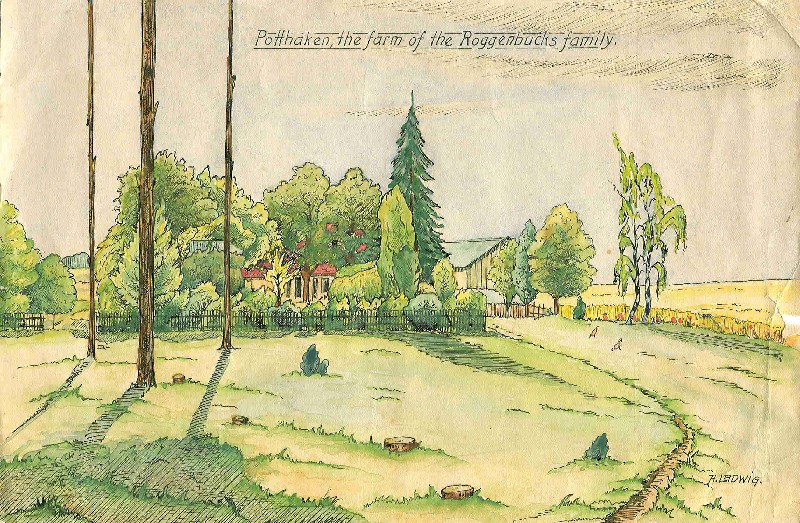 Pothaken or sometimes Potthaken is an so called Abbau of Flötenstein. Today it´s called Potoki in Poland. See map. Locate Flötenstein and go south east one inch...
The two sketches are made by Dr. Arthur Ladwig, no date. Send to the United States, date also unknown. There is a connection to the Spors family
Please do not copy this sketches! Copyright für beide Aquarelle A. Ladwig
This is the same building!
Um 1926 war ein Franz Roggenbuck laut Telefonbuch von Flötenstein Bauer in Pothaken. Wer weiß mehr?
---
---
Copyright© 1996-2006 Jonny Roggenbuck
Created 31-07-2006
Last revision 08-08-2006