Jacob Roggenbuck (Rogenbeck) and Pauline in Buffalo / Erie / NY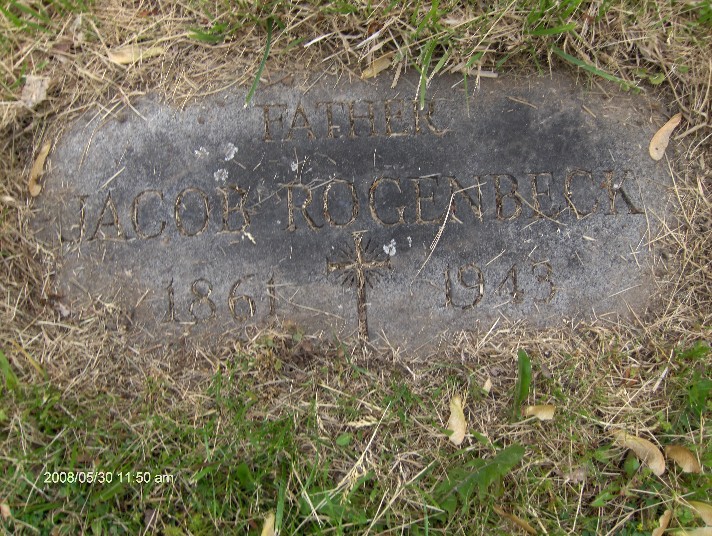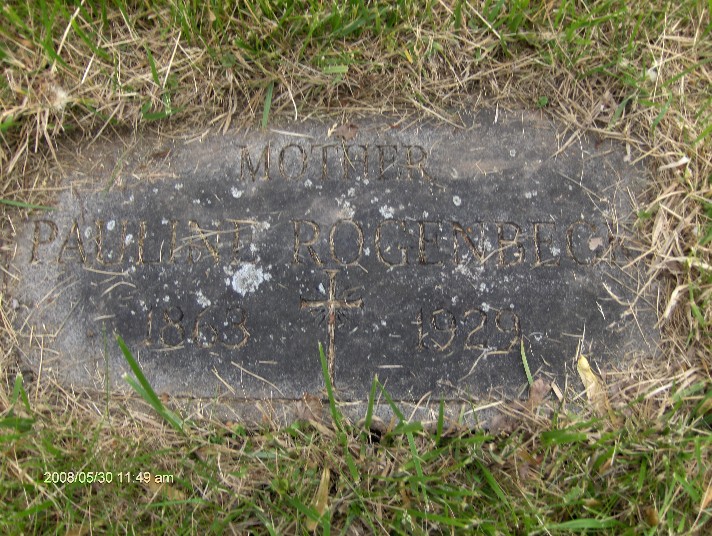 Jacob and Pauline are buried at Mount Calvary Cemetery, a large Catholic cemetery located in Cheektowaga, New York (a suburb of Buffalo). Thanks to Bernhard Patz and Donald Schwert!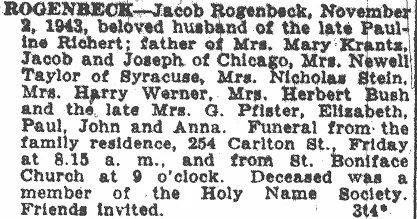 Source SSDI: Nicholas Stein, 21 Mar 1894 - May 1966.
We are still looking for living descendant of this family.....Any help is appreciated!!
---


---
Copyright© 1996-2008 Jonny Roggenbuck
Created 30-05-2008
Last revision 30-05-2008